Our clinic staff is highly trained in dermatology. They are an integral part of our practice and provide patients with the best possible care and support. Patients will often be seen by both a medical assistant and a provider. Our medical assistants are trained to assist in procedures, see emergency patients, are available for phone consults, and have a vast knowledge of dermatologic conditions. They are a huge asset to our clinic. Our receptionists (Chris and Reya) as well as our medical assistants (Briann, Solara, Ellie, Safeta, Olivia, and Elizabeth) are all here to help.
Clinic Manager and Biller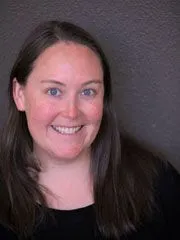 Allie
Allie has been with Phoebe Rich Dermatology since March of 2007. She became involved with billing about a year and a half later, and then became the clinic's sole biller in 2010. Following a restructuring in the office in Fall 2012, she was given the position of clinic manager. A native Portlander, Allie left to attend OSU and received a Bachelors degree in Psychology, with minors in English and Spanish. While in Corvallis she worked at Heartland Humane Society and then transferred to the Oregon Humane Society when she moved back up to Portland. She loves to travel, play board games, work in the yard, and spend time with family. She lives with her husband and their much spoiled cat.
Reception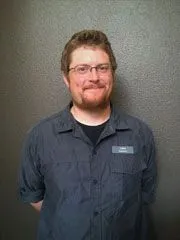 Chris
Chris has worked with at Phoebe Rich Dermatology since August 2012 as the receptionist. When not working, Chris spends time with his beautiful wife Amber and three kids. They all keep busy working on their house, playing video games, gardening, and crafting. Chris has received his Bachelor of Science from Western Oregon University, and has been licensed as an elementary school teacher K-5. His dream is to curate a video game museum while creating large art pieces. His favorite medium is steel, anything from the smallest diameter wire to large sheets of steel.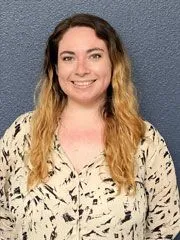 Reya
Reya joined Dr. Rich's clinic in July, 2021 as the part-time receptionist. Her prior experience was working as the full-time administrative assistant at a group practice for anesthesiologists in Oregon. Reya is currently working toward earning an online degree in Political Science at Oregon State University. Originally from San Luis Obispo, California, she now lives with her best friend from college along with her cat, Zuko and puppy, Ozzie. When she isn't working or studying, Reya enjoys listening to the latest news podcasts, practicing kickboxing at the gym, and playing video games with her friends.
Medical Assistants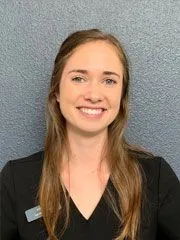 Briann
Briann is a recent graduate from the University of Oregon where she received her Bachelors of Science degree in Human Physiology. In her time at U of O she worked as a laboratory research assistant in a Zebrafish lab, studying gene similarities between humans and zebrafish, as well as worked in the universities athletic nutrition department. Additionally, during her time in Eugene she volunteered in the needle exchange program at HIV Alliance and White Bird Dental Clinic, where she found her passion for dental health. In the future Briann hopes to attend dental school. When she is not working at the clinic, Briann enjoys spending time outdoors, going to concerts and visiting her family in Montana.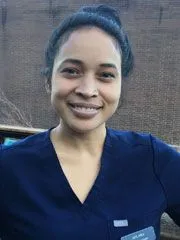 Solara
Solara studied at San Jose State and worked in hospitality before moving up to Portland. In her spare time, she enjoys hanging out at bookstores, cuddling with her kiddo, and having impromptu dance parties with her family at home.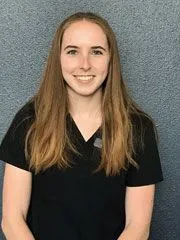 Ellie
Ellie graduated from Portland State University where she received a Bachelors of Science in Pre-Clinical Health Science. She plans to attend PA school in the future and specialize in primary care. She was born and raised in Portland, Oregon and enjoys staying active, playing card games with her family and taking her dog on hikes.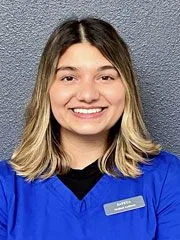 Safeta
Safeta graduated from Portland State University in 2021 with a Bachelor of Science in Pre-Clinical Health Sciences and a minor in Business Administration.
Her long-term goal is to become a Physician's Assistant and work towards improving the health of vulnerable communities. In her free time, she loves to take care of her plant collection, try new kinds of coffee, work on art projects and play tennis!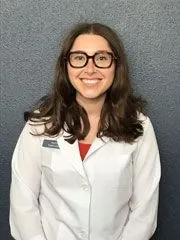 Olivia
Olivia graduates from the OHSU-PSU School of Public Health in the Fall of 2021 with a BS in Health Sciences and a focus in pre-nursing. She hopes to go on to do OHSU's accelerated nursing program to DNP and become a Nurse Practitioner. She believes in the prioritization of people, the building of community, and the importance of hope in the medical field. In her free time you can be sure she will be tackling some weird craft or house project or exploring Portland with her dog Cesar (aka CZ) —she sometimes lets her husband come along for the expeditions as well.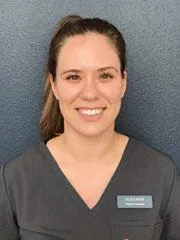 Elizabeth
Elizabeth grew up near Silverton, OR and graduated from Portland State University in 2017 with a Bachelor of Science degree in Biology. After graduation she commissioned as an officer in the US Army Chemical Corps, and served the following four years on active duty. In her spare time, Elizabeth enjoys playing sports, horseback riding, and spending time at home with her husband and their three dogs. Her long-term goal is to attend medical school.