Dr. Rich is one of the world's experts in nail conditions and diseases. She has written text books, chapters in medical textbooks, and has headed multiple studies pertaining to nail conditions and treatments.
Dr. Rich currently teaches a monthly nail clinic at Oregon Health and Science University in the Center for Health and Healing Building on the south waterfront. This clinic, along with other teaching clinics held at our northwest office, offers an exciting opportunity for patients with stubborn, complex and/or rare nail conditions to receive expert care.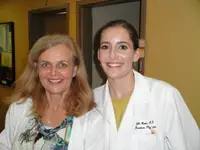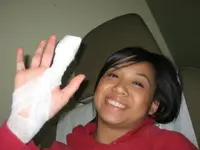 To schedule an appointment with Dr. Rich during a nail clinic at OHSU, please refer to the information below. If you have problems making an appointment or have questions, please call our office. We are more than happy to assist!
---
CONTACT
OHSU Center for Health and Healing
3303 SW Bond Ave
Portland, OR 97239
Phone: (503) 418-3376

You may call OHSU to make an appointment or to receive additional information about their clinics.
OHSU Medical Registration Line: (503) 494-8505
Please call this number if you need to update any contact or insurance information with OHSU prior to your visit.
The Dermatology Department is located on the 16th floor.